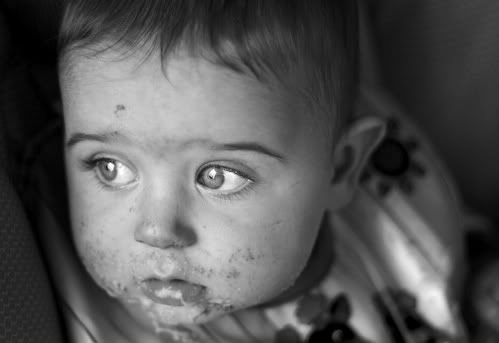 This photo is for a little photo contest (just a fun one, nothing major) on a parenting forum I belong to. (The theme is messy faces.) You couldn't really see the yellow squash on his face, so I did a blue filter on this photo to really make the gunk stand out. I haven't won any prizes yet, so I'm not expecting this one to win. Just playing along. I figured I would share this funky photo just for fun.
My mom thought Miles looks like Spanky from the Little Rascals. I think that is hilarious!! (To my friends under 30, you might have to google the little rascals to get this...) hee hee!
For the under 30 crowd, as I mentioned, here's Spanky.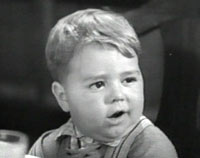 Anybody ever see the Little Rascals episode with the quote: "Dont drink the milk...why?....It's spoiled!" My favorite!